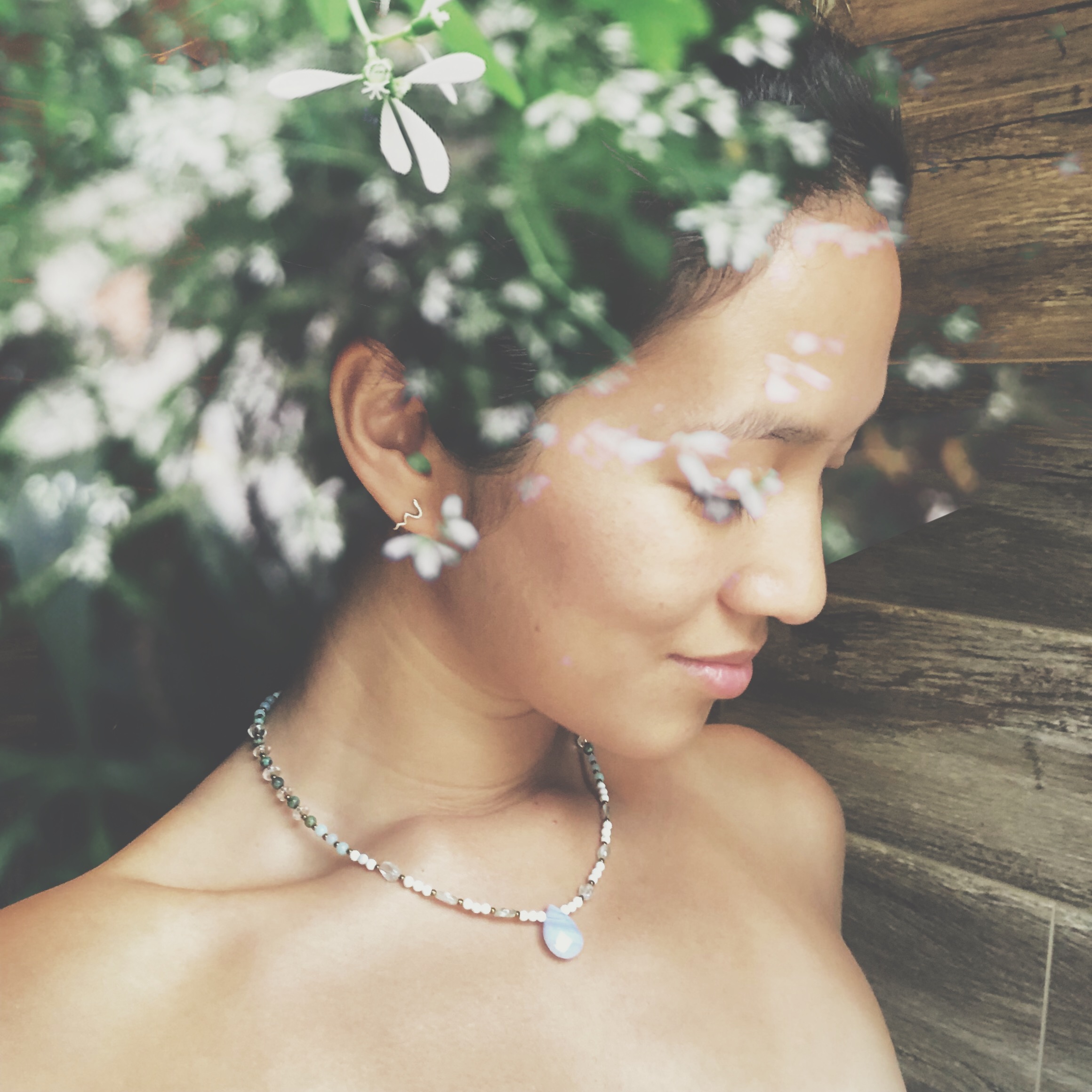 Into the Blue necklace
Crystals: Blue Lace Agate, Magnesite, Aquamarine, Amazonite, Turquoise, Clear Quartz

This piece holds stories to tell from the beginning of time. With calming energies, any fear of expression will start to vanish with Blue Lace Agate. Believe in your abilities and ease your anxieties with Magnesite as it is also a helping hand in visualizing how you can react to emotional burdens. Aquamarine is the stone for sensitive people and the stone of Courage guiding Amazonite to peacefully transition towards something good. Turquoise and Clear Quartz to visualize, dream big, and find both wholeness and mental clarity in yours days.
Made with Sterling Silver Clasps. Size: 16.5" inches.
All gems are cleansed properly & include a travel pouch with properties card.